Bringing the dance to you !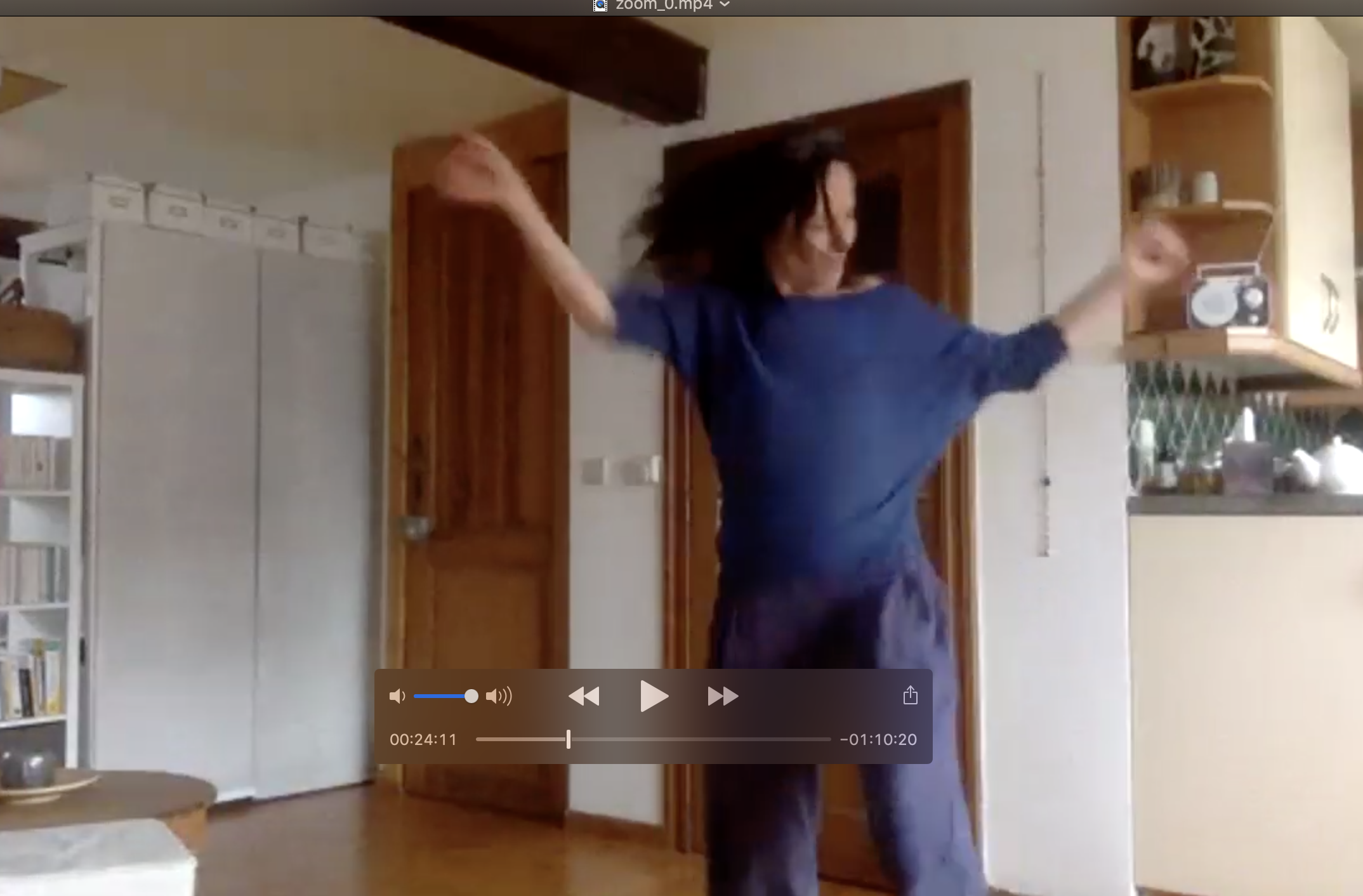 From the first week of  December until the first week in March,   join  me for The Art of Practice  : one week, one movement  resource  for ten  weeks! You can  join the Practice Lab  for 45 minutes Monday,  Wednesday and Friday morning (9 am CET), Resourced & Reslient, a 1h30 class Thursday evening (7  pm CET) and join  the  Meditation Cycle on Sunday mornings (10 am  CET). Choose  your rhythm : once a week or 5 days a week? For more info, go to the Calendar
Technological progress now allows us to offer high quality online classes. It makes it easy to have a regular dance practice in connection with others, or to discover the practice, before joining a workshop. It gives access to the practice to people who can't go to a local class, which is fabulous!
To join a class, all you need to do is download Zoom if you haven't already, and learn how to use it in a basic way (I'm the one who needs greater mastery of the tool!) By the way Zoom has done a lot of work on its security issues.
Once that it done, sign up for the class you want to join, pay and you're all set!
You will be guided by my voice, by the music, you can get inspiration from each other's dance, dance solo, in connection, with the whole group. There will be time for integration and feedback at the end.
Would you like more information?