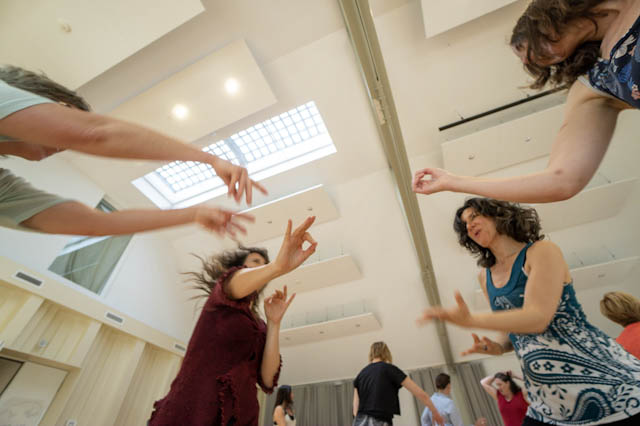 A workshop gives you time to dive into your experience, to let the dance do it's work, to be surprised, to follow the journey of transformation. For many years I gave two weekly classes, and I know focus mostly on workshops and ongoing groups, because I love having more time with you. Some workshops are residential and others are not.
A residential workshop creates a bubble for exploration. Nature is an added resource, and we have greater opportunity to create connection. Non residential workshops are easier to fit into our busy lives, and more accessible.
All my workshops are organized around a theme for exploration, and each group journey is unique. The themes are usually rooted in my own experience, my reflection and intuition of what might be needed for the times we live in. Each workshop is a creative project, woven from the threads of my passion for movement, coaching, consciousness, symbols and art. That's why I love my job!
Libido Fundamentals is an exploration of the energy of libido and how to support a healthy relationship to sexuality and creativity that was born of Andrea Juhan's genius and experience. I specifically trained with her to teach these workshops.
The Ground Floor Labs are a collective creation, that keeps evolving and is a prerequisite for the Open Floor Teacher Training.
Would you like more information?